Publication: Green Skies, A Double Rhythm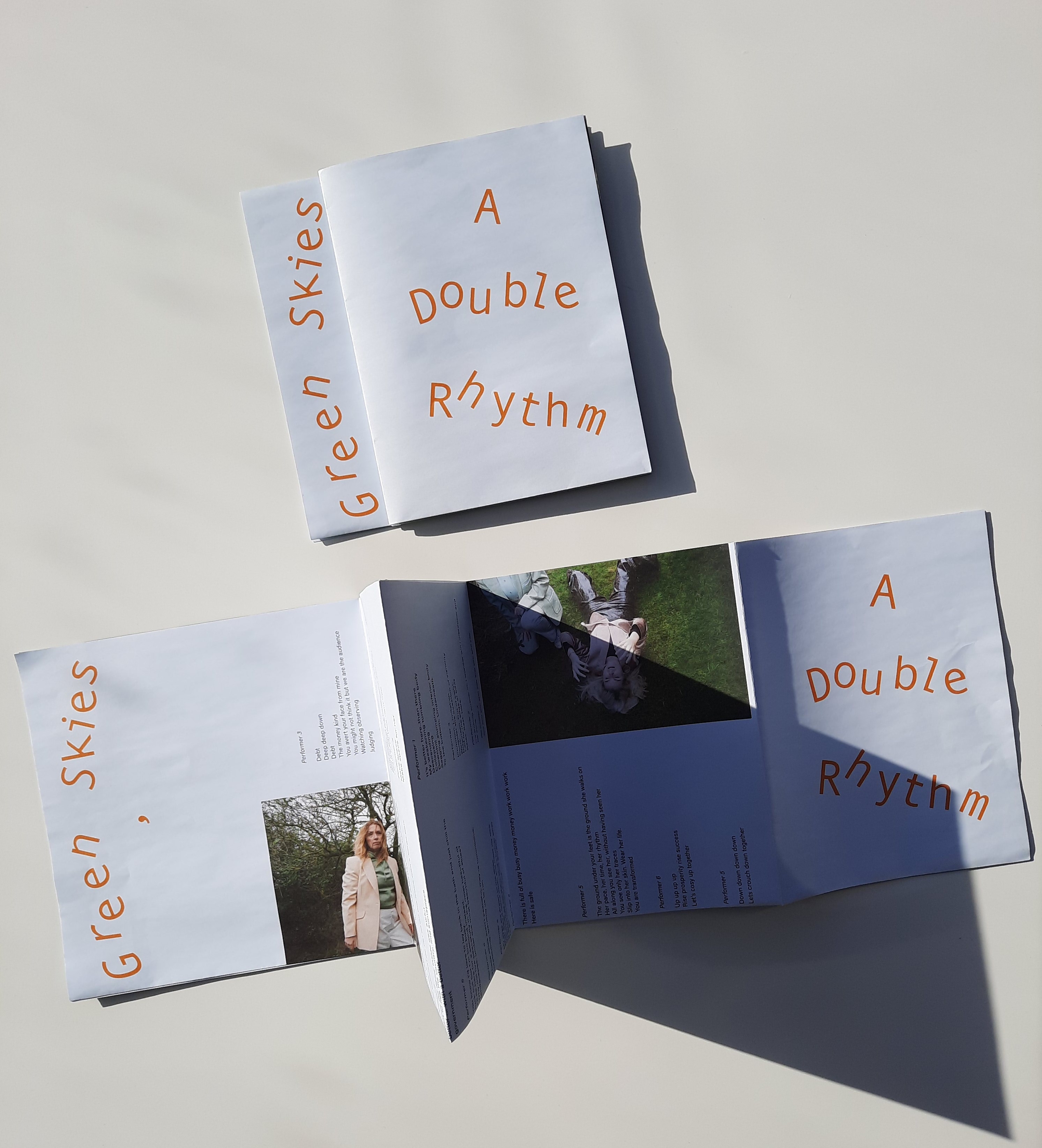 Image: Temple Bar Gallery + Studios Book Fair, November 2020
About
This is a fold out publication, created as a document of the live performance, Green Skies, A Double Rhythm, October 2019. This is 22x20 cm (approx A5 sized) when closed. When opened up it folds out to A1 size with text and images on one side and a large scale image on the reverse. Included is:
A written overview of the live performance Green Skies, A Double Rhythm.
A written response to the performance by Lily Cahill titled 'Ladies Run! There's A Man In The Rose Garden'.
An excerpt of the script for Green Skies, A Double Rhythm
Selected images of the live performance are placed throughout the publication, interspersed with the textual elements and digital drawings.
More info on Temple Bar Gallery + Studios Book Fair:
https://
www.templebargallery.com/exhibitions/dublin-art-book-fair-2020
Credits and Thanks


Publication Design
Becks Butler

Written Response
Liiy Cahill


People involved


Musician
Sarah Grimes

Performers
Claire Blennerhasset, Emma Finegan, Lauren Kelly,
Niamh Murphy, Mary Pat Moloney, Mary Power Cooney

Photography
Dan Reidy

Videography
Louis Haugh

Producer
Róisín Bohan

Special Thanks To
Dan Reidy, Maeve Connolly, Sinéad Hogan

© Lisa Freeman November 2020. All rights reserved.
No part of this publication may be reproduced or transmitted in any form without permission of the publisher.

Brows For Days



The LAB Gallery, Dublin, 2020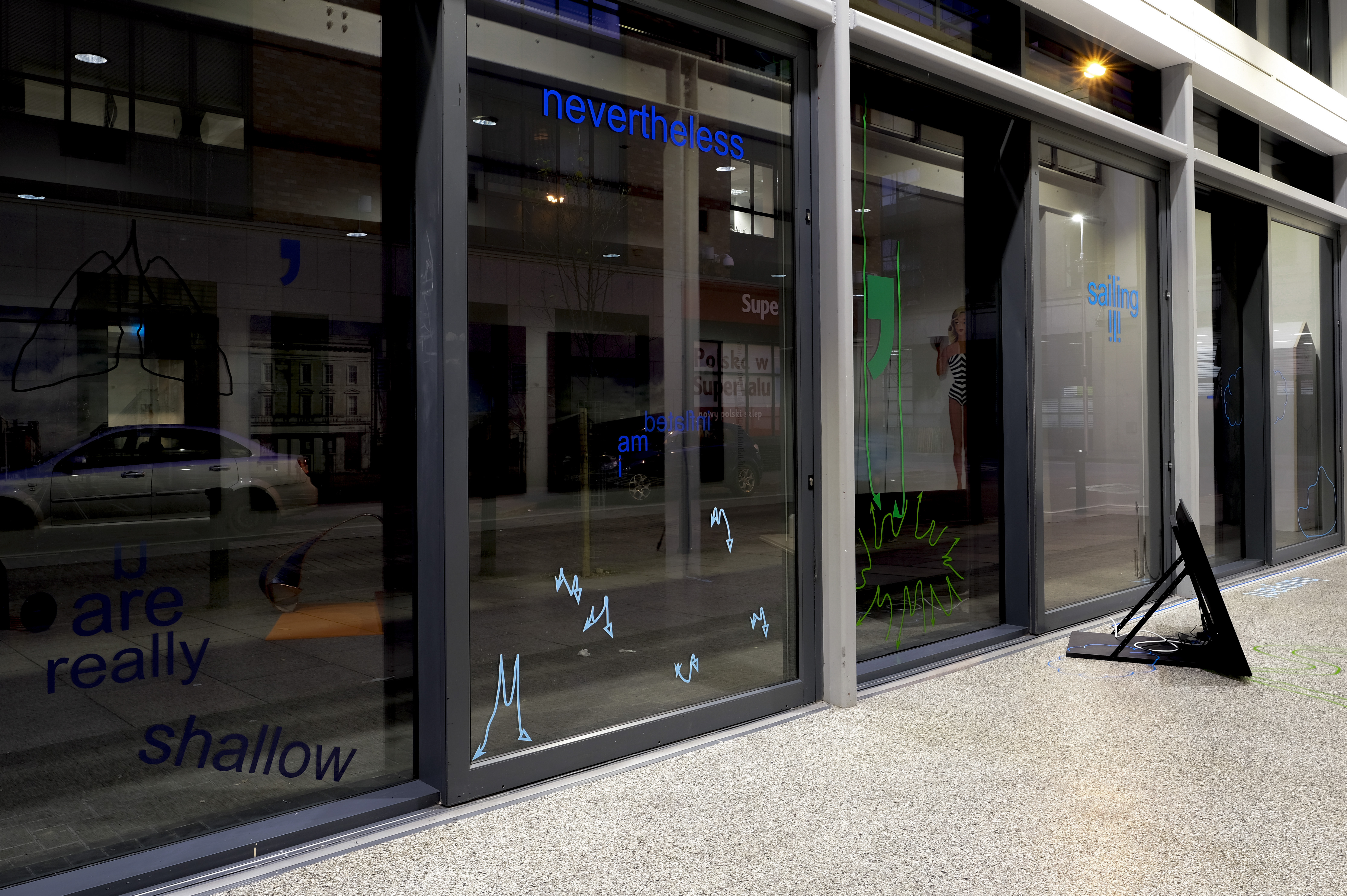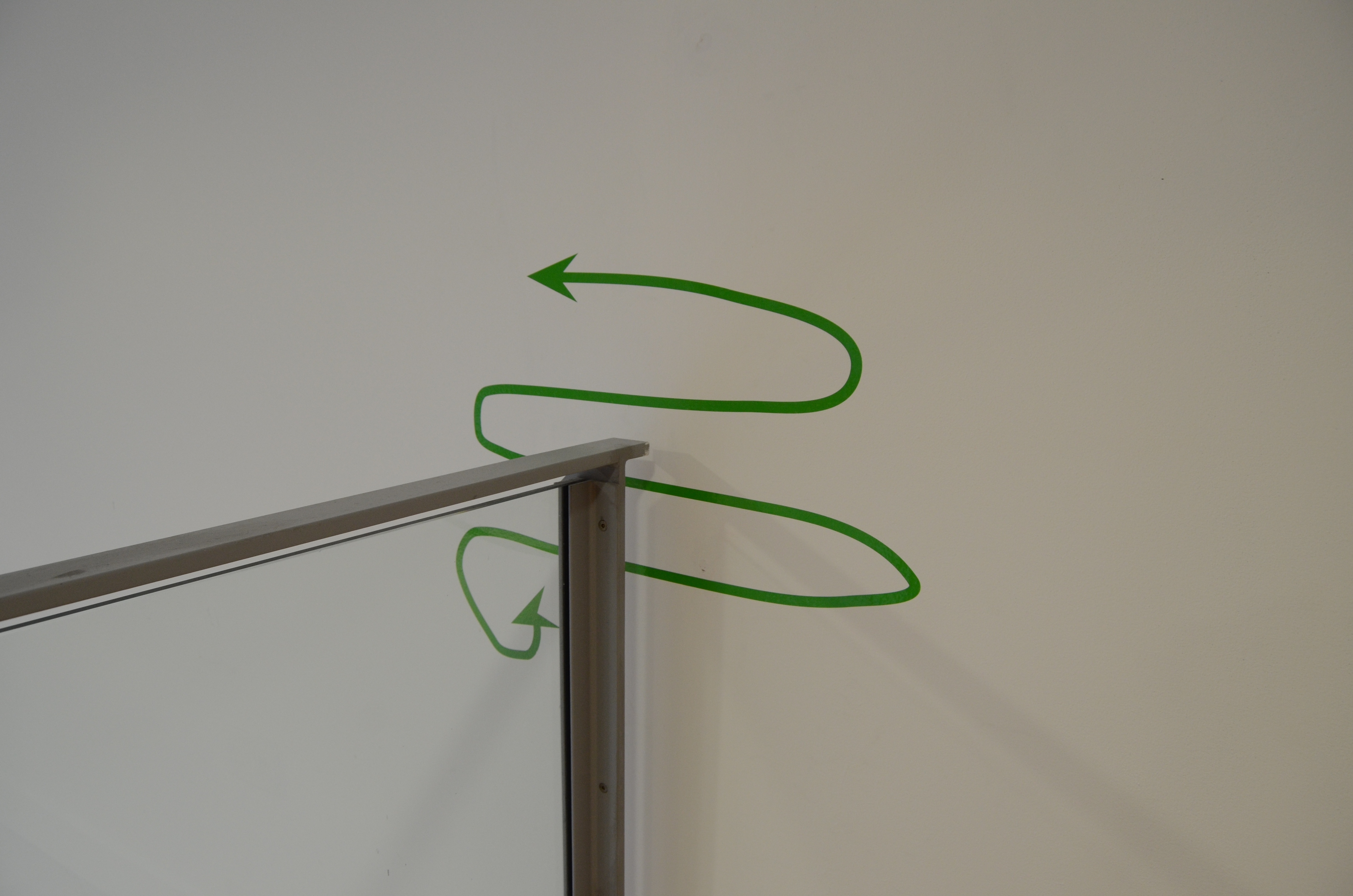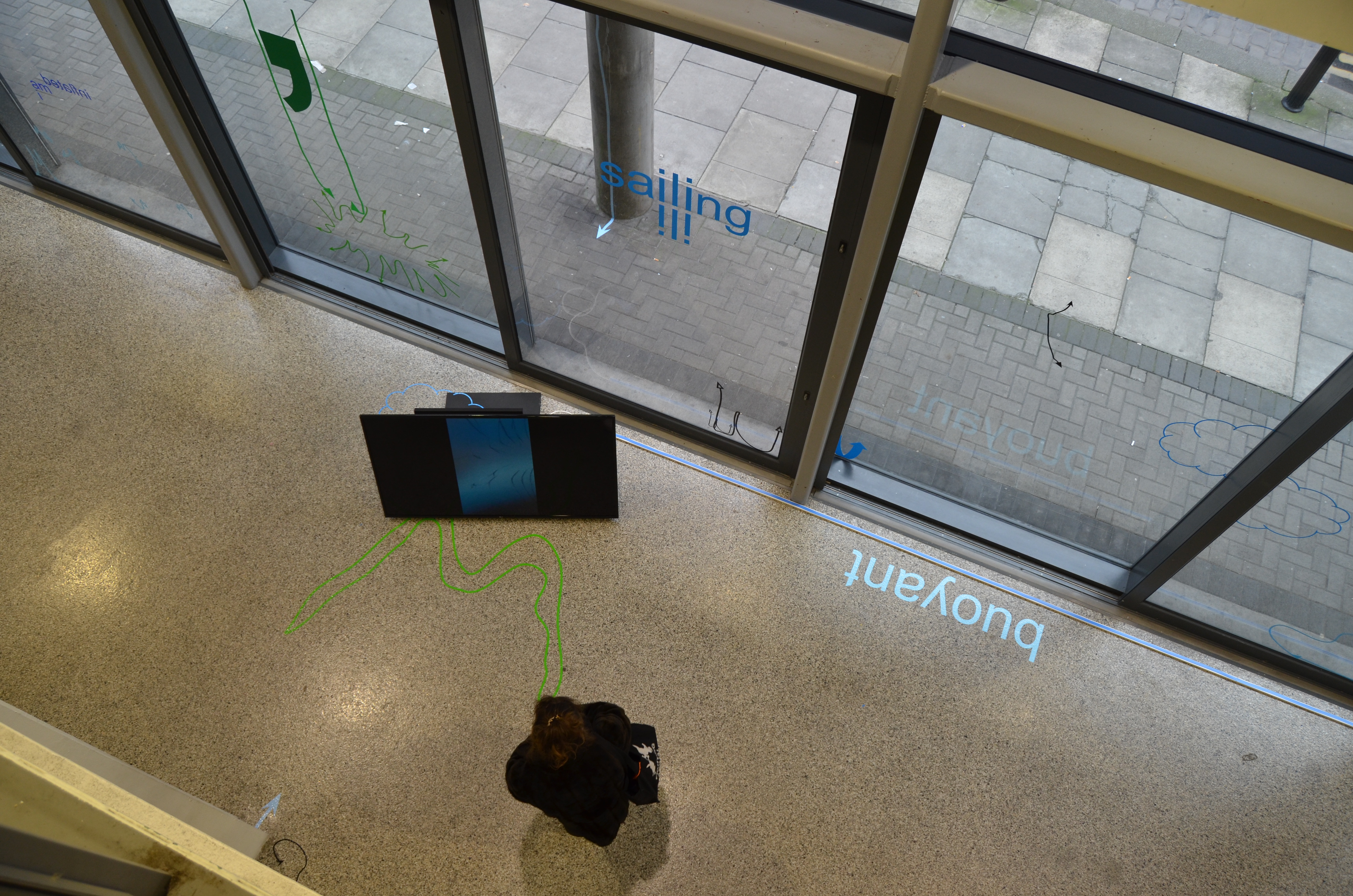 Video still: 'Hook, Spill, Cry Your Eyes Out'




ARC MA Show
Curated by Julia Moustacchi

Drawing and text based vinyl installation on the windows, floor and columns of the gallery, dimensions variable. The video is shown on a loop.
Photography: James Keogh




The work touches on things that are inflated;

bills

lungs

bellies
airbags


egos

( nevertheless i am inflated, sailing,

buoyant

)

Green Skies, A Double Rhythm



The Curragh, Kildare, 2019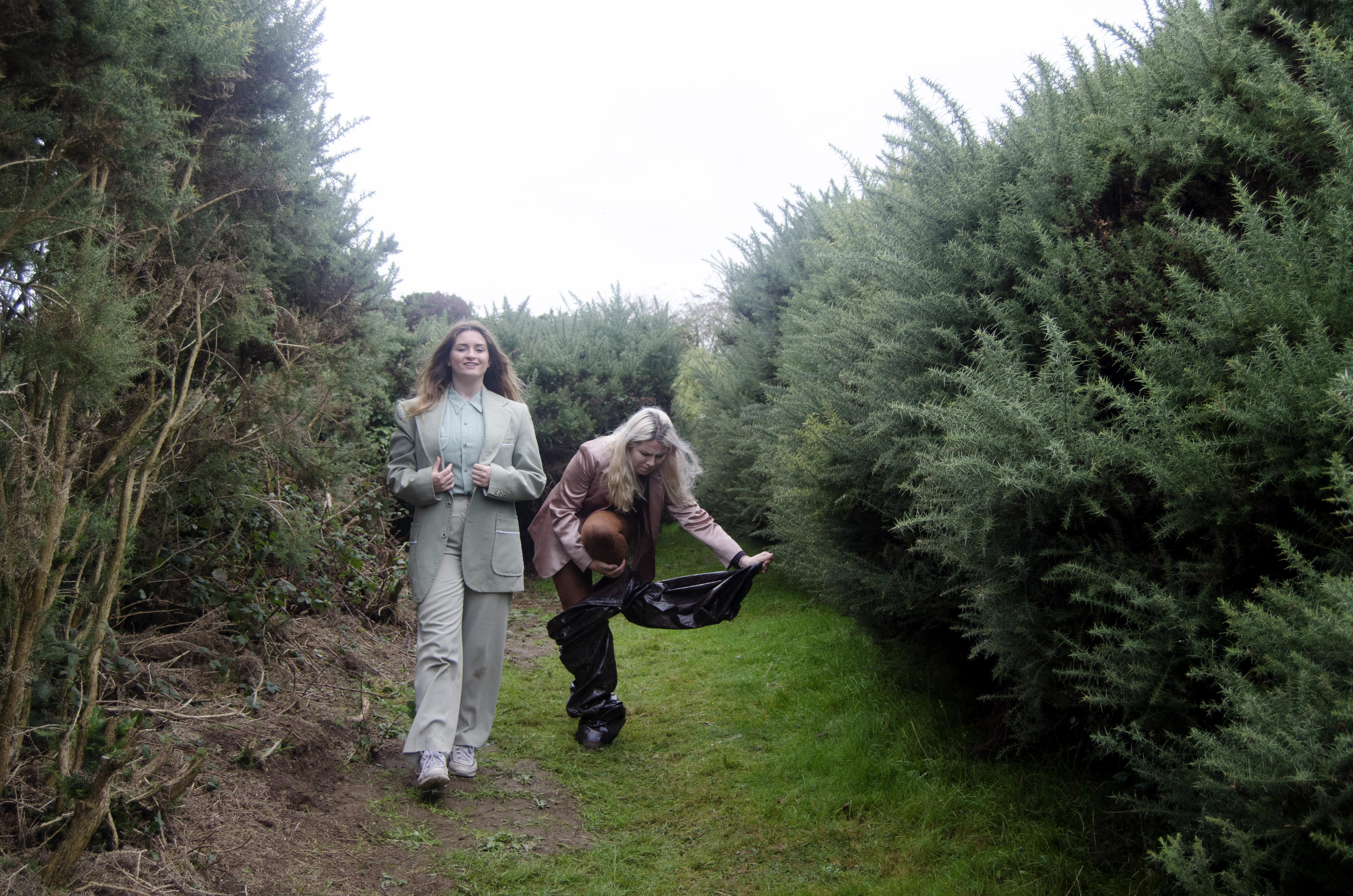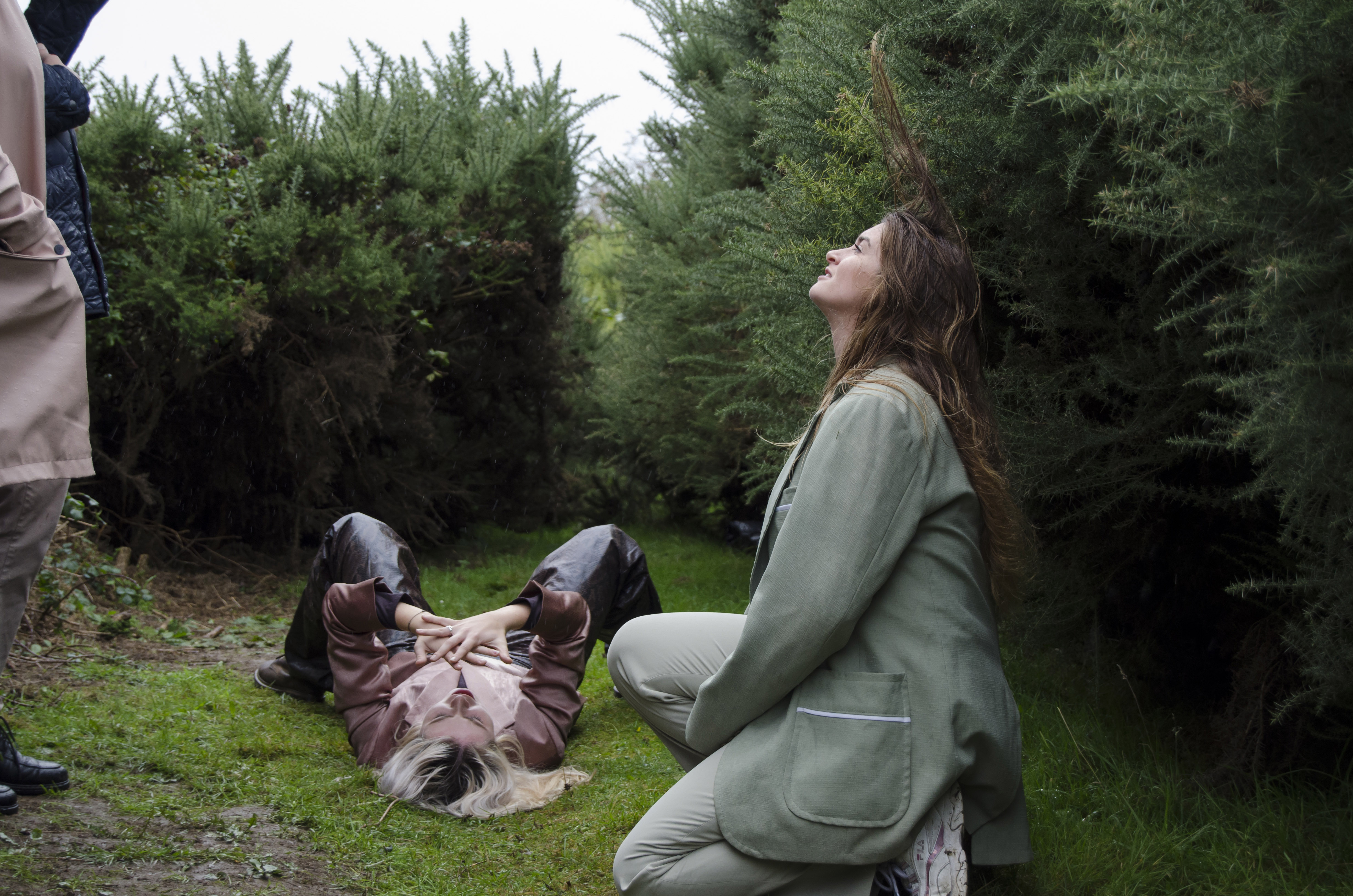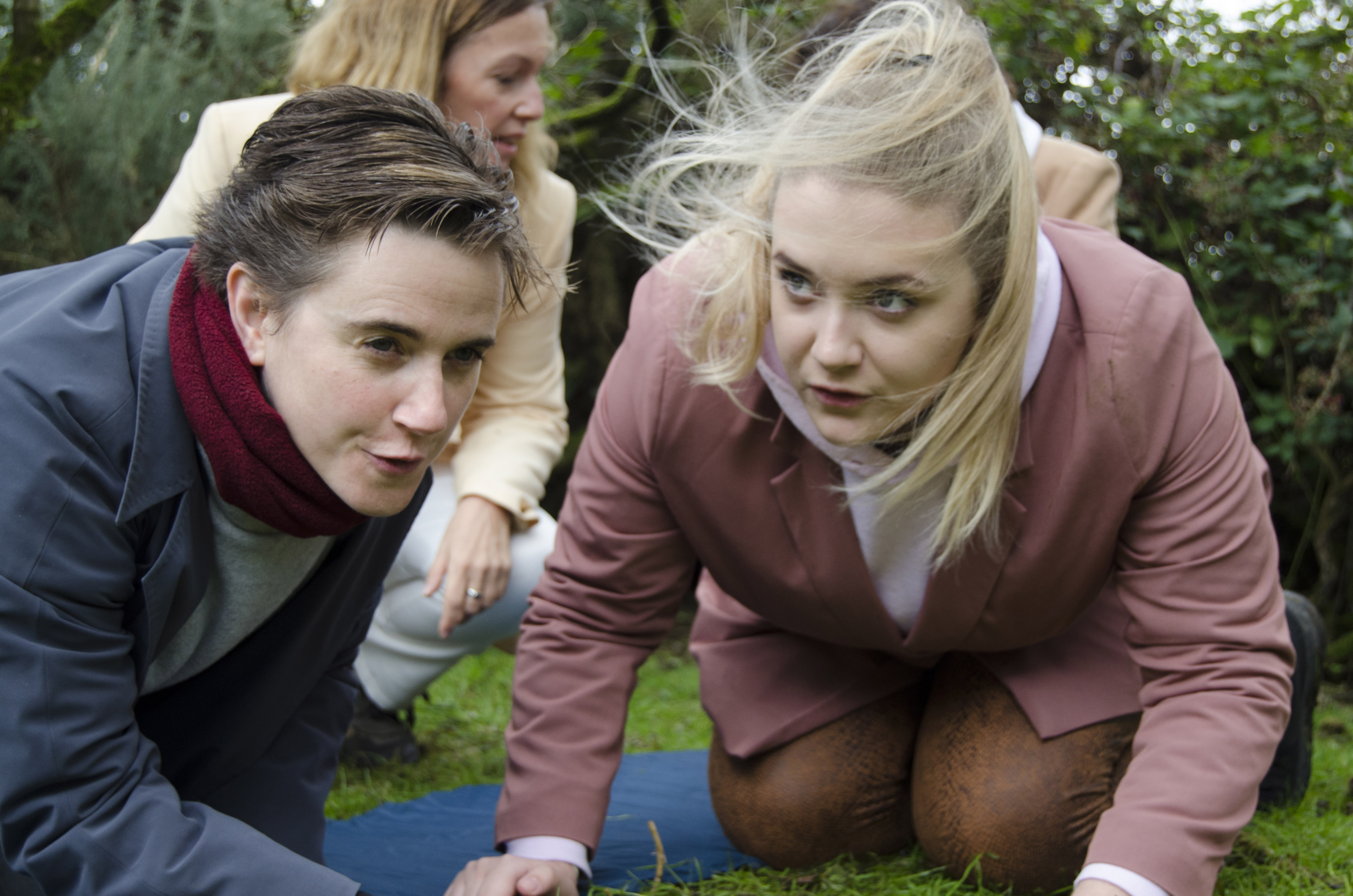 Live site specific performance
The Curragh, October 5th 2019
Funded by Kildare County Council and Creative Ireland
Supported by ARC IADT and Riverbank Arts Centre
For video documentation contact: freeman.lisamarie@gmail.com





Performers // Claire Blennerhassett Emma Finegan Lauren Kelly
Mary Pat Moloney Niamh Murphy Mary Power Cooney

Musician // Sarah Grimes

Photography // Dan Reidy

Producer // Roisin Bohan







The Talk That Talks


RHA Gallery Dublin, 2018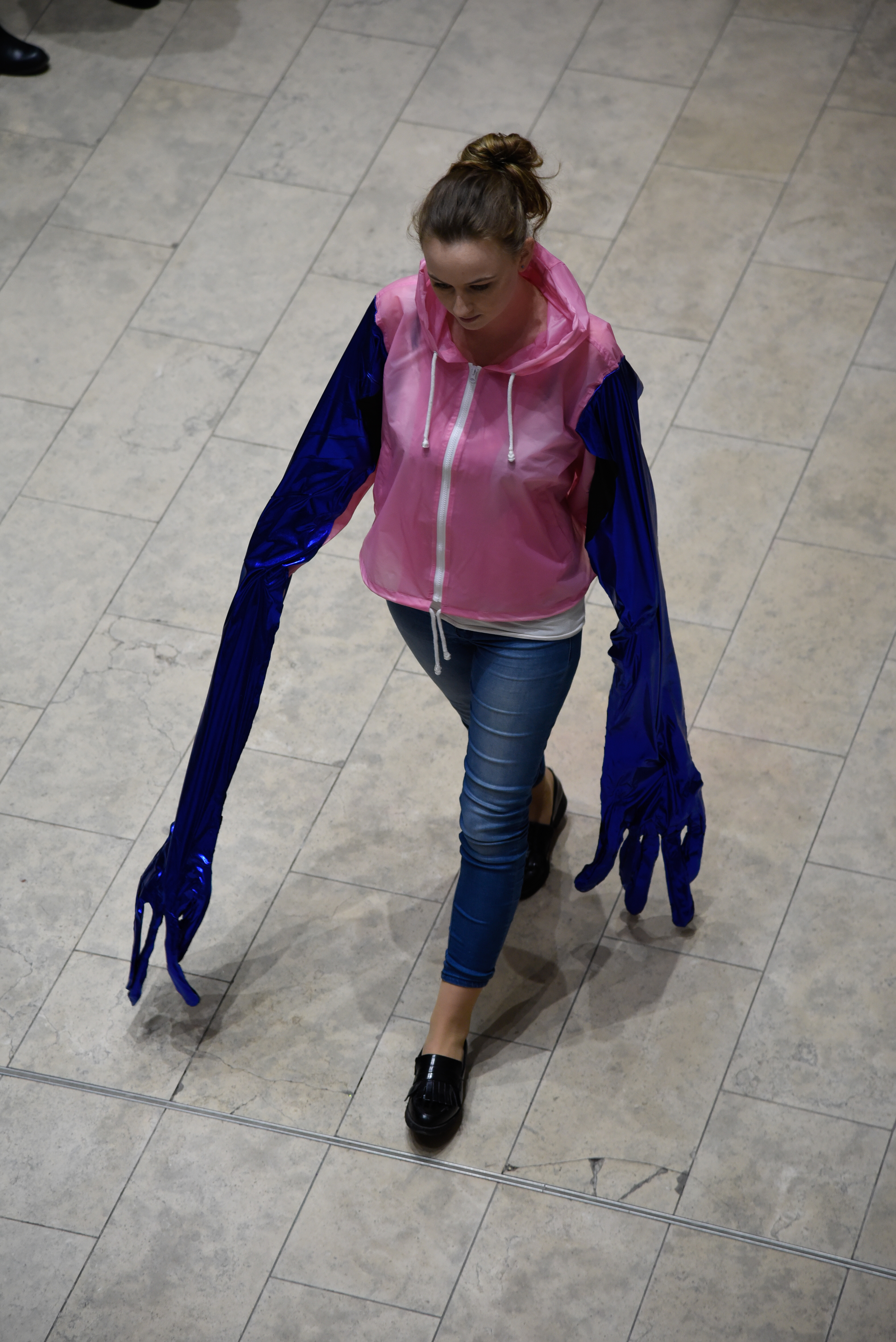 The Talk That Talks is performed by three performers and is centered on a script. The performers make their way through the foyer of the gallery and speak to each other and the audience from various positions and heights along the stairs, floor and upper level balcony. They continually move through and around the audience members and ask questions about the construction of power in society, while giving out contradictory information. The arms of the costumes take up space around them as the performers move around. The script is derived from multiple sources; my own writing, snippets of overheard conversations, self-help books, headlines from news articles and song lyrics.



This was performed as part of the RHA Gallery's winter seminar The Lives of Artists.
Written and directed by Lisa Freeman

Performers:
Siobhan Callaghan, Karen Kelly, Merel van 't Hooft

Photography:
Laura Holmes

Video:
Dan Reidy
The Talk That Talks
Prenzlauer Kunst Kollektiv, Berlin, 2018.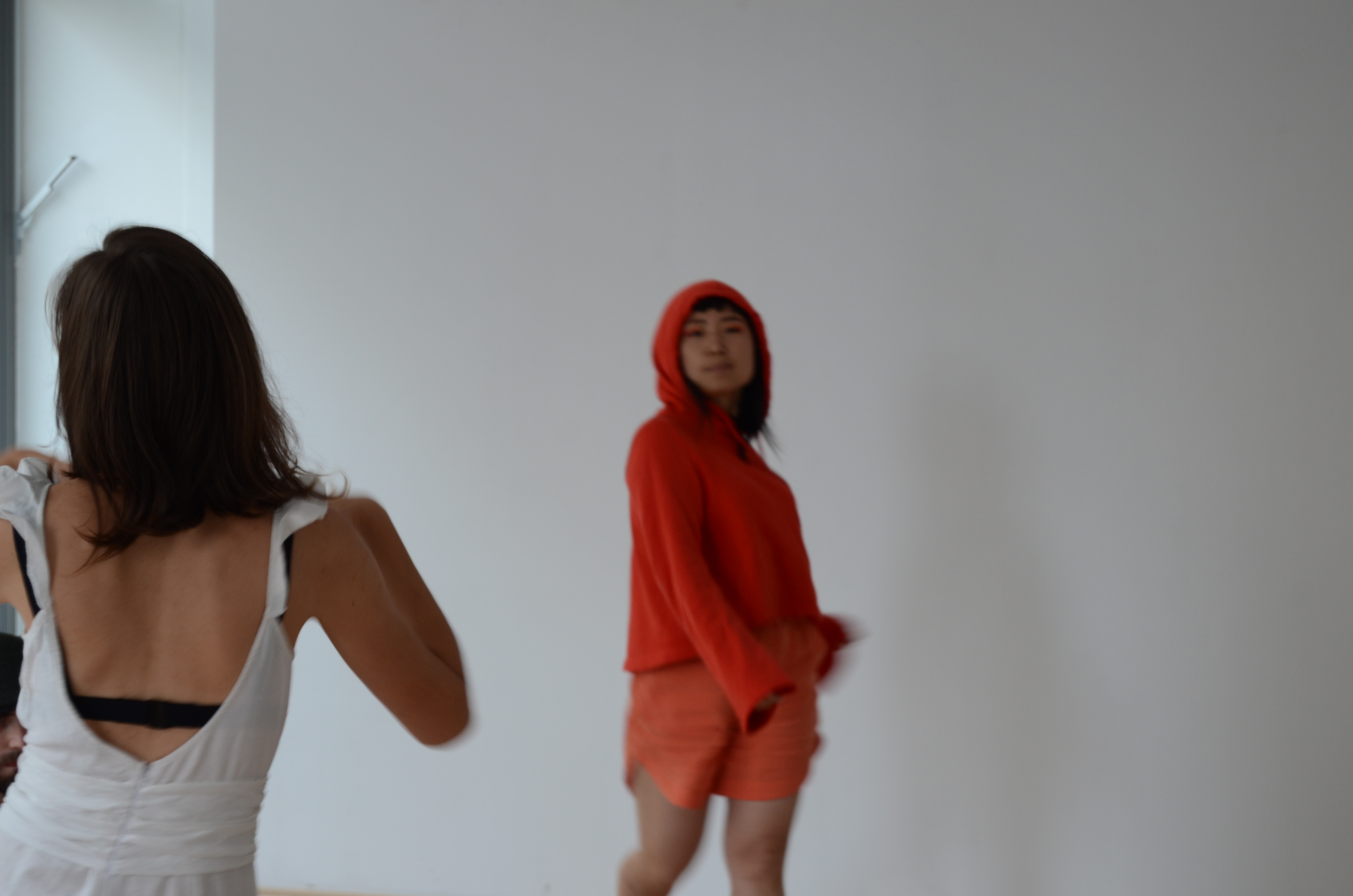 Performed as part of More Mutable Clouds an exhibition with Andrew Mc Sweeney and David Mathuna at Prenzlauer Kunst Kollektiv Berlin.

Performers:
Parrr Geng, Dora Tarasidou, Roxana Socia

Photography:
Dan Reidy